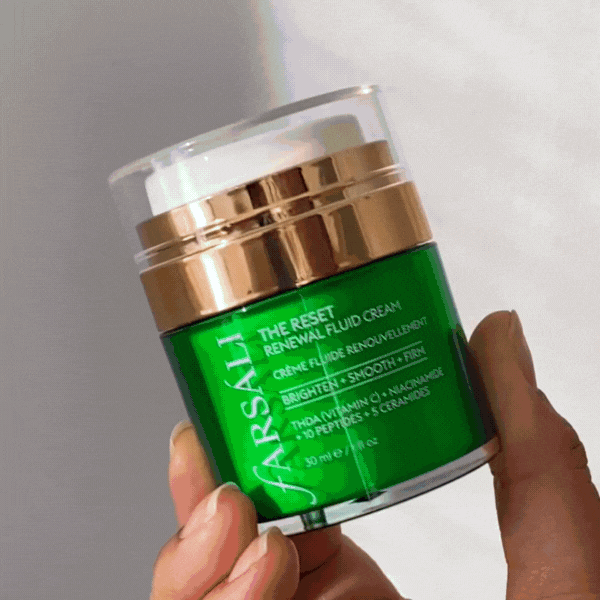 Challenge
Farsali is a luxury skincare brand founded in 2014. They specialize in creating innovative, high-quality skincare products that are both effective and luxurious. In 2022, Farsali partnered with Evolvd Digital Marketing, a digital marketing agency specializing in email marketing, SMS marketing, and other e-commerce marketing solutions. The goal of the partnership was to optimize Farsali's email marketing and SMS marketing program to increase revenue and improve customer engagement.
Farsali had an existing email marketing program, but it was not optimized to its fullest potential. The brand was sending a high volume of emails, but they were not personalized or targeted to specific customer segments. Farsali also did not have an SMS marketing program in place, which was a missed opportunity to reach customers directly on their mobile devices.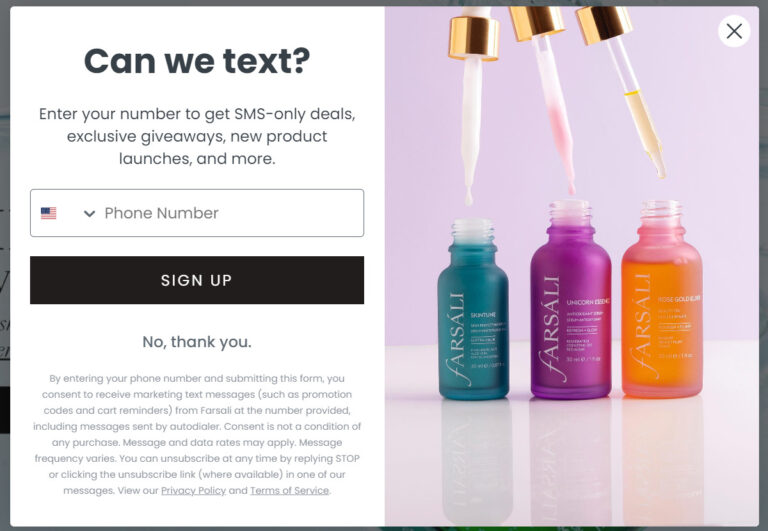 Strategy
Evolvd Digital Marketing conducted a thorough analysis of Farsali's existing email marketing program to identify areas for improvement. The agency worked with Farsali to segment their email list based on customer behavior and preferences. They created targeted email campaigns that were personalized to each customer segment. Evolvd also implemented an optimized welcome series for new subscribers to introduce them to the brand and nurture them towards making their first purchase, along with the net new build out of other key ecommerce flows like Product Browse Abandon and Replenishment.
For SMS marketing, Evolvd set up an SMS program that sent a consistent cadence of messages to customers based on their behavior and preferences. The SMS messages included special promotions, discounts, and exclusive content. The agency also helped Farsali integrate SMS opt-in forms on their website and social media channels to grow their SMS subscriber list.

+114% Increase in Average Click Rates
+189% Increase in Placed Order Rate
+71% Increase in Attributed Revenue
Results
After 60 days of working with Evolvd Digital Marketing, Farsali saw significant improvements in both their email marketing and SMS marketing programs. The optimized email marketing program and net new SMS program resulted in a 59% increase in open rates, 114% increase in click rates, 189% increase in placed order rate and an overall 71% increase in attributed revenue from email and SMS marketing. 
By partnering with Evolvd Digital Marketing, Farsali was able to optimize their email marketing and SMS marketing programs to increase revenue and improve customer engagement. The optimized design, personalized, targeted campaigns helped Farsali connect with their customers on a deeper level, resulting in a significant increase in revenue. This case study showcases the importance of a well-planned and executed email and SMS marketing program and the impact it can have on a brand's bottom line.

Get started with a free audit of your email or SMS program.